I tried to take a picture, but...
a) it's hard to take a good picture of yourself
b) I look like hell, as I haven't showered yet ('cause it's gonna hurt)
So I decided to draw a picture of my injuries. I just couldn't make the lines quite wide enough.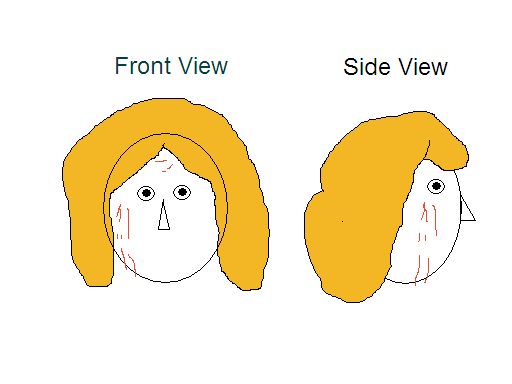 My doctors office just called back. I have an appointment with them at 2:30 today, to make sure I don't get an infection.
Christ!